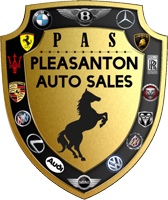 CONSIGN YOUR VEHICLE WITH PLEASANTON AUTO SALES
Are you tired of trying to sell your car?
Don't have the time to deal with buyers?
Is the effort to sell your car just not worth it?
Tired of no shows?
What can PLEASANTON AUTO SALES do for you?
Take quality photos of your vehicle.
List your vehicle on True Car, CarGurus, AAA & Geico Buyers programs, US News, USAA Military Members, Autolist and other major Internet auto listing services.
Store your vehicle at Pleasanton Auto Sales, keeping it in sell ready condition.
Provide CarFax and Auto Check reports to potential buyers.
Receive text, email and phone calls from interested buyers.
Be available to show vehicle and accompany all test drives.
Arrange financing to qualified buyers.
Complete the sales transaction, including all DMV transfer and sales tax requirements.
Consignment Commission is 15%
Give us a call at (925) 337-7031 to discuss your vehicle.
Get started today. Its easy! We are a Carfax Advantage Dealer!
Pleasanton Auto Sales 7063 Commerce Cir, suite D Pleasanton, California 94588
(925) 337-7031 [email protected]
California Licensed Used Car Dealer, bonded, with Pleasanton Business License